Voices from the World Social Forum
Although initiated as a counter-forum to Davos, the World Social Forum has evolved beyond it now, focusing on the root causes of problems facing humanity and developing real alternatives as solutions.
Susan George talks about the illegitimacy of the Davos system, and how the World Social Forum has developed its own agenda in recent years focusing on solutions and alternatives. She gives one example regarding taxation on global financial transactions - and how the money created could be used to invest in a green transition and support for the global south.
2011 World Social Forum in Dakar, Senegal
TNI is an active coordinating member of the WSF, and three TNI fellows - Daniel Chavez, Brid Brennan and Susan George participated this year.
In particular, Susan joined the seminar on "Reclaiming Public and Community Water in Africa - Improving water supply through democratization and Public-Public Partnerships (PuPs)" which coincides with the release of the French edition of TNI's flagship joint publication Reclaiming Public Water which is hoped will offer much inspiration to movements and organizations in Francophone Africa struggling for public water service.
Read more about TNI's work on Water Justice >>
Networked Journalist Project in Dakar
TNI also worked with Red Pepper and Institute for the Future to promote key issues raised at the World Social Forum to key international media including the Guardian and the BBC. Below are some of the articles that were published as a result: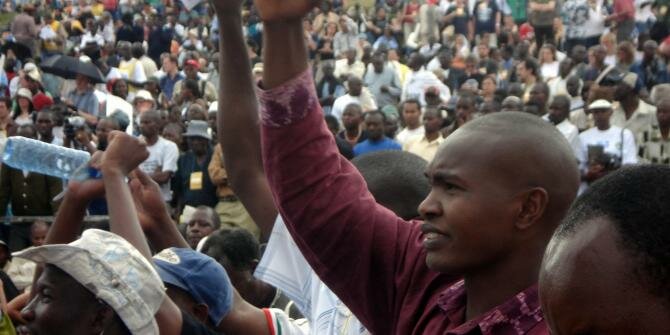 About the authors
Susan George is one of TNI's most renowned fellows for her long-term and ground-breaking analysis of global issues. "How to win the Class War - The Lugano Report II" is the newest of her sixteen widely translated books. She describes her work in a cogent way that has come to define TNI: "The job of the responsible social scientist is first to uncover these forces [of wealth, power and control], to write about them clearly, without jargon... and finally..to take an advocacy position in favour of the disadvantaged, the underdogs, the victims of injustice."
Recent publications from Alternative Regionalisms
| | |
| --- | --- |
| Conventionally, the concept of 'labour' is understood as referring to waged labour – the capacity to labour as exercised through a market. It was precisely this narrow understanding of labour that the discussions in this stream challenged from several angles. | The demand for people-centred regional alternatives has been at the core of people's struggles in Latin America, Asia, Africa and Europe. This reader pulls together perspectives of social movement activists, describing the restrictive regional spaces within which they work and propose regional alternatives. |
| In the long term we have to transcend capitalism as it cannot ensure a decent livelihood for all nor is it compatible with preserving necessary ecological balances. In the short-term we must start out with basic social democratic demands. | Why the traditional Left needs to understand, be willing to be challenged, and fully embrace the Occupy and Indignado movements. |
Upcoming events