Part of the Economic Justice, Corporate Power and Alternatives Programme, TNI's Alternative Regionalisms project believes that socially just and environmentally sustainable alternatives to the current model of corporate-led globalisation will need to emerge at a regional level – in addition to the more usual civil society focus on local and national solutions. Read more about this project
One week before the official Asia-Europe government meeting (ASEM) gathers in Milan, over 400 people from 42 countries in Europe and Asia gathered at the 10th Asia-Europe Peoples forum (AEPF) to present their demands and recommendations.
Two years ago, at the 9th AEPF, Sombath Somphone gave the keynote speech at the opening session of the Forum in Vientiane. Two months after this vibrant AEPF in Laos he disappeared. This year his wife Shui Meng Ng gave the keynote speech, to remind us of Sombath's vision.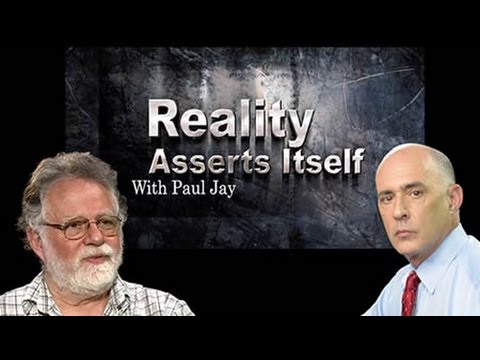 Edgardo Lander tells Paul Jay that in '98, when he saw the whole of the establishment getting together to defeat Chávez, he voted for him even though he had a lot of reasons not to like him.
Conventionally, the concept of 'labour' is understood as referring to waged labour – the capacity to labour as exercised through a market. It was precisely this narrow understanding of labour that the discussions in this stream challenged from several angles.
Christophe Aguiton and Nicolas Haeringer
Why the traditional Left needs to understand, be willing to be challenged, and fully embrace the Occupy and Indignado movements.
Interview by Sofia T. Jarrin
Dr. Pedro Paez talks about the creation of a new financial architecture in Latin America, based on principles of redistribution, environmental sustainability and social cohesion rather than market principles that dominated the old architecture.
AEPF10 will tackle major themes or People's Visions, which represent AEPF's hopes for citizens of Europe and Asia. These are: - Socially Just Trade and Investment - Universal and Transformative Social Protection – Guaranteed Decent Work and Sustainable Livelihoods, Access to Essential Services and Social Security for All; - Food Sovereignty and Sustainable Land and Natural Resource Management; - Climate Justice, Sustainable Energy Production and Zero Waste; and - Peace and Security
After six years of crisis and four years of new EU economic governance measures and Troika policies, it is high time to assess their devastating results. The Tribunal aims to analyse and expose the EU policy measures taken in response to the crisis, by presenting the social consequences of these measures in countries all over Europe.
Round table discussion with Dr William Gumede, author of South Africa in BRICS: Salvation or ruination? (Tafelberg Short/Tafelberg Kort, 2013) on Wednesday 30 April from 15:00 - 17:00 at the Transnational Institute, De Wittenstraat 25, 1052AK Amsterdam.
15 December 2014
On the second anniversary of the enforced disappearance of prominent Lao civil society leader Sombath Somphone, rights groups firmly condemn the Lao government's ongoing refusal to provide any information regarding Sombath's fate or whereabouts.
14 October 2014
The 10th Asia Europe People's Forum (AEPF10) tackled five major themes, or People's Visions, which represent AEPF's hopes for citizens of the ASEM member countries and the communities they live in. This is their final declaration.
2 April 2014
The Alternative Trade Mandate pledge campaign was launched on 2 April in Brussels, calling on European Parliament election candidates to make EU trade and investment policy serve people and the planet, not just the profit of a few large corporations.