TNI's Drugs & Democracy programme has been analysing trends in the illegal drugs market and global drug policies. It has gained an international reputation as one of the leading drug policy research institutes and as a serious critical watchdog of UN drug control institutions. Read more about this project
Washington's new narrative defends the integrity of the UN drug control conventions, while allowing more flexible interpretations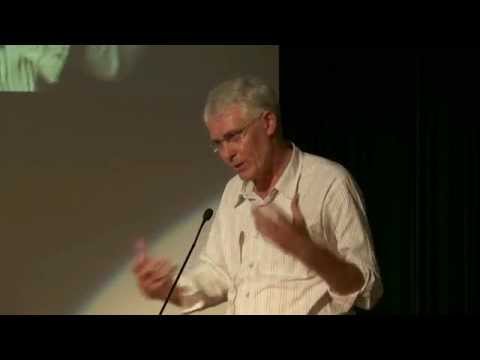 2nd European Harm Reduction Conference 2014 in Basel; "Cannabis regulation and UN treaty reform", speech by Martin Jelsma, Transnational Institute, Amsterdam
The strategy of Asean's 10 member countries to become "drug free" by 2015 is failing dramatically. In the last decade, opium cultivation in the region has doubled, drug use -- especially of methamphetamines, a powerful synthetic stimulant -- has increased significantly, and there remain strong links between drugs, conflict, crime and corruption.
Many myths surround coca. Every day press accounts around the world use the word coca in their headlines, when in fact they refer to cocaine. TNI's Drugs and Democracy Team exposes the myths and reality surrounding the coca leaf.
The Expert Seminar on the Global Experiences with Harm Reduction for Stimulants and New Psychoactive Substances (NPS), an initiative of the Transnational Institute (TNI) and Forum Droghe, took place in Rome on May 20, 2014 at Università Pontificia Lateranense. A total of 23 people attended the meeting, representing research and academic institutions as well as non-governmental organizations working in the field.
This policy briefing analyses the results of the partial agreement on drugs reached at the talks being held in Havana between the Revolutionary Armed Forces of Colombia, FARC, and the Colombian government.
The paradox of the "repressive-only" approach - the tougher the government acts, the more profitable the drug trade becomes - is being increasingly pointed out by the media, opinion leaders, and politicians. Does Europe have an approach, and is it any more effective than the American one?
This year the Mind Your Eye conference will deal with the impact the drug problem has on businesses and on security, as well with alternatives to deal with the drug problem.
The objective of this seminar is to compare the findings on innovative tools for the prevention of problematic cocaine use patterns, with experiences with harm reduction measures for stimu­lants in other regions of world.
2 June 2014
Poppy cultivation has rapidly expanded in the Myanmar and Laos parts of the Golden Triangle, to feed new demands for heroin, chiefly in China, according to a report released Monday."After a decade of decline, Southeast Asia is now once again a major opium growing region," it claims.
2 June 2014
The resurgence of the illicit drugs trade in Burma in recent years is the result of flawed drug control policies by Burma and its neighbors, a new report says. It urges regional governments to reform their repressive policies in order to better address the trade's underlying causes, such as rural poverty, and the impact of a rise in drug use.
2 June 2014
The steep rise is opium cultivation across Southeast Asia and its associated problems over the past five years is being encouraged by draconian anti-drug policies instituted as part ASEAN's strategy to become "drug-free" by 2015, a non-government organisation says in a new report.