The Public Services and Democracy Project ('New Politics') is part of the Economic Justice, Corporate Power and Alternatives Programme and seeks to improve public services and strengthen democracy by empowering workers and citizens to take back control of our economic and political institutions. >Read more about this project
Bianca Suyama
The South American giant needs to live up to its ideals on the global stage, and civil society activists have a role to play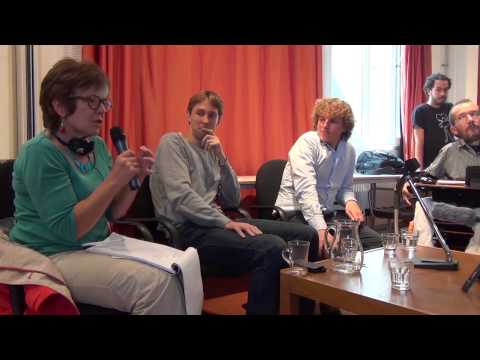 What are the reasons for the success of Podemos, its implications for Spanish and European politics and is it possible to imagine a similar development in the Netherlands?
Throughout the world, public service workers, alongside their fellow community members, are not only defending public services but also struggling to make them democratic and responsive to people's needs and desires.
Jakarta is currently striving to join many cities around the world and remunicipalising its water. A series of fact-sheets that outline how and why water privatisation failed and the potential for a renewed effective public service.
Sebastian Torres
Reorienting Development analyses what the nature, advantages, limitations and challenges of public companies are. It also offers new theoretical and conceptual insights on the nature and roles of the state and the controversial meanings of development.
From South Africa to Brazil, from Italy to the US, in Uruguay, Greece, Norway, the UK and in many other countries, municipal councils are taking services back under public control. Public Service workers and their fellow community members are not only defending public services but are also struggling to make them democratic and responsive to the people's needs and desires.
The international seminar'Public enterprises and development: experiences, lessons and aims to open a space for in-depth discussion and exchange on national, regional and international cases.
A round table discussion led by Vish Satgar, Michelle Williams and Hilary Wainwright, editor and contributor respectively, of The Solidarity Economy Alternative: emerging theory and practice.
After six years of crisis and four years of new EU economic governance measures and Troika policies, it is high time to assess their devastating results. The Tribunal aims to analyse and expose the EU policy measures taken in response to the crisis, by presenting the social consequences of these measures in countries all over Europe.
19 February 2015
The announcement sent a collective sigh of relief to the water corporation staff and civil society activists. After months of negotiation on how to privatize the water supply in Lagos, between the World Bank and the Lagos Water Corporation, the bank has called off the talks.
3 February 2015
Lagos is among the many cities in the global south where investment in water supplies is desperately needed, yet there is no consensus on whether the answer lies with private management, the public sector, or a combination of both.
15 December 2014
On the second anniversary of the enforced disappearance of prominent Lao civil society leader Sombath Somphone, rights groups firmly condemn the Lao government's ongoing refusal to provide any information regarding Sombath's fate or whereabouts.