The Public Services and Democracy Project ('New Politics') is part of the Economic Justice, Corporate Power and Alternatives Programme and seeks to improve public services and strengthen democracy by empowering workers and citizens to take back control of our economic and political institutions. >Read more about this project
Olivier Petitjean
The Greek government and its creditors seem bent on imposing policy whose economic merits and democratic legitimacy seem rather dubious. A French company is especially active among the candidates for privatizing water in Athens and Thessaloniki: Suez Environnement.
"After spending several evenings this week immersed in inspiring tributes to Stuart, I've been pondering on what it was that was distinctively special about him — all the tributes confirm one's instinct that we have lost someone with a special spirit that we must try to carry inside us"
How rising inequality threatens our democracy
India is becoming an increasingly inequitable, "rich-take-all", pathological, society marked by exclusion and immobility, where an individual's circumstances of birth, and class and caste privileges, matter more than his/her effort.
Sebastian Torres
Reorienting Development analyses what the nature, advantages, limitations and challenges of public companies are. It also offers new theoretical and conceptual insights on the nature and roles of the state and the controversial meanings of development.
The Transnational Institute brings together Susan George's oeuvre in this beautiful handmade boxed set of her six classic books.
Conventionally, the concept of 'labour' is understood as referring to waged labour – the capacity to labour as exercised through a market. It was precisely this narrow understanding of labour that the discussions in this stream challenged from several angles.
A round table discussion led by Vish Satgar and Hilary Wainwright, editor and contributor respectively, of a new book on the emerging theory and practice of the solidarity economy.
In de aanloop naar de Europese verkiezingen van 22 mei organiseert de Fair, Green & Global Alliantie een debat waarin verschillende Europese lijsttrekkers worden uitgedaagd deze vragen te beantwoorden.
A 3 day conference gathering people working to promote progressive public services. Daniel Chavez will launch the new book Reorienting Development: State-Owned Enterprises in Latin America andthe World
28 August 2013
One of the world's leading political thinkers and human rights activists, Susan George, will speak out against the growing influence of "illegitimate corporate power" in a keynote address at the University of Sydney this Thursday 29 August.
27 August 2013
On the 3-4th of September in St. Petersburg a counter-summit, a large-scale international event that aims to be an alternative to the September G20 Summit and to develop new principles of economic and social policy that are not based on the "Washington Consensus" will be held.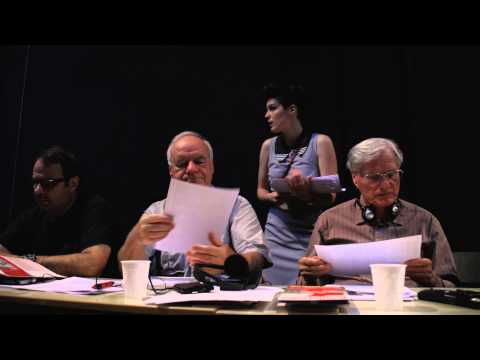 5 June 2013
Susan George speaking in short documentary film about the Alter Summit
Upcoming events