Water Justice project, run jointly by TNI and Corporate European Observatory is engaged in the work of building viable alternatives to water privatisation, focused on how to reform public water systems in order to make the human right to water a reality for everyone. Read more about this project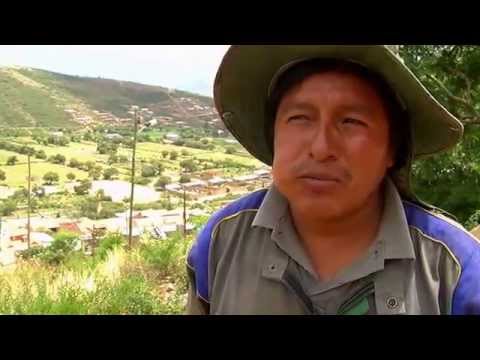 An inspiring story of how women in a poor neighbourhood of Cochabamba, Bolivia used partnership and collaboration to provide water services when state, local governments and the private sector failed to deliver.
David McDonald
A UN-founded organisation devoted to defending public water services needs to resolve internal tensions if it is to stay afloat
The neoliberal wave of water privatisation has been pushed back by popular resistance, but corporations are finding new channels to advance their takeover of water, warn water justice activists.
Joseph Zacune
This working paper and infographic provide an overview of a great 'fire sale' of public services and national assets across Europe that is providing profits for a few transnational companies but is often fiercely opposed by its citizens.
Water grabbing refers to situations where powerful actors take control of valuable water resources for their own benefit, depriving local communities whose livelihoods often depend on these resources and ecosystems.
Samir Bensaid
While both North–South partnerships and SouthSouth Partnerships have strengths and limitations, linking these in networked models is an effective way to mobilise expertise and funding and achieve success.
Platform Aigua és Vida and Reclaiming Public Water network invite you to learn more about the growing international trend towards remunicipalizing water, and what can be done to bring water services back into public hands in Catalonia.
This meeting will be an opportunity for strategising between public water operators, civil society, trade unions and researchers, within and associated with the Reclaiming Public Water Network. The aim is to strengthen the global coalition for democratic public water provision.
Defending and Celebrating People's 'Dignity'
3 May 2013
Net voor haar abdicatie heeft Koningin Beatrix Prof. Dr. Mirjam van Reisen beëdigd als bestuurslid Adviesraad Internationale Vraagstukken (AIV) en daarbinnen voorzitter Commissie Ontwikkelingssamenwerking; het instituut dat de regering en de Staten-Generaal adviseert over het buitenlandse beleid.
13 November 2012
We call for a European permanent mobilization to support the fights against the crisis and build a future for everyone in Europe and in the world.
23 October 2012
Over 1,000 women and men, representing people's organisations and citizens from Asia and Europe joined together at the 9th Asia Europe People's Forum under the title "People's Solidarity against Poverty and for Sustainable Development: Challenging Unjust and Unequal Development, Building States of Citizens forCitizens"
Upcoming events