The 'agrarian justice' cluster brings together research and analysis on political struggles in rural areas around access, control and ownership of resources and land, as well as on international agrarian movements struggling against dispossession and working to construct alternatives. Read more about this project
TNI's Agrarian Justice team reiterates the hazardous consequences of current ocean governance and policy frameworks, which have been repeatedly raised by social movements representing fisher people at the Global Oceans Action Summit.
Hundreds of academics and activists from around the world gathered to critically discuss the contested concept of Food Sovereignty. We gathered a selection of videos that elaborate key debates about the intellectual and political future of Food Sovereignty, and seek to address particularly the question of the concept's intellectual future in the field of critical agrarian studies.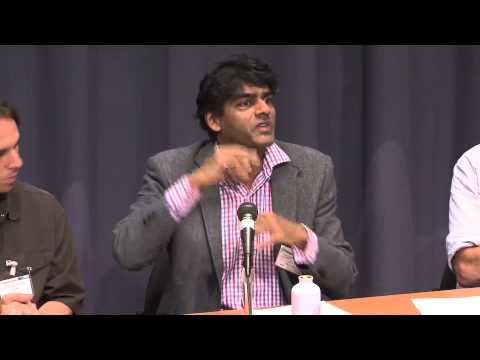 Academic, author and activist Raj Patel talks about Food Sovereignty as "a signifier on the move" - a concept being continually, dialectically, reinvented.
On January 24 more than 300 academics and activists from around the world came together at the International Institute of Social Studies (ISS) in The Hague for the Colloquium Food Sovereignty: A Critical Dialogue. The meeting was a follow up to the conference of the same name held at Yale University in September of 2013.
While the overall amount of agricultural land in Europe is shrinking, it is also becoming increasingly concentrated in a few large landholdings and in the hands of relatively few big private business entities.
Zoe Brent
In Argentina, the accumulation of new lands for expanding mining and large-scale agribusiness requires displacement of current occupants. However, peasant resistance is shaping to achieve far-reaching structural change.
In de aanloop naar de Europese verkiezingen van 22 mei organiseert de Fair, Green & Global Alliantie een debat waarin verschillende Europese lijsttrekkers worden uitgedaagd deze vragen te beantwoorden.
More and more farmers, consumers, scientists and civil society organisations are working towards sustainable and fair ways of producing food. They are forging new relationships between farmers and consumers. They offer creative, dynamic and diverse alternatives to large-scale, anonymous and industrialised food production and the increasing influence of transnational corporations.
A contested concept, food sovereignty has barged into global agrarian discourse over the last two decades. The colloquium brings together leading scholars and political activists, sympathetic and sceptical to whether food sovereignty can foster a critical and productive dialogue on agrarian issues.
18 April 2014
Les phénomènes de concentration et d'accaparement des terres ne concernent pas que l'Afrique ou l'Asie. Les gros propriétaires terriens sont aussi très actifs au sein de l'Union européenne. C'est ce que montre une infographie publiée le 14 avril par l'organisation Transnational Institute basée à Amsterdam.
6 March 2014
A trade deal between the EU and the US risks opening the backdoor for the expansion of fracking in Europe and the US, reveals a new report released today (Thursday, March 6) [1].
15 December 2013
New data shows that less than one-quarter of the area of large-scale land concessions awarded to businesses since 2010-11 is being used for agriculture. This raises "serious questions" about the government's land use policies.
Upcoming events