The 'agrarian justice' cluster brings together research and analysis on political struggles in rural areas around access, control and ownership of resources and land, as well as on international agrarian movements struggling against dispossession and working to construct alternatives. Read more about this project
A call for papers that offer rigorous and innovative analysis to continue deepening and broadening our understanding of global land deals – in specific regional context, with special attention to climate change and the role of China and other middle income countries within the region.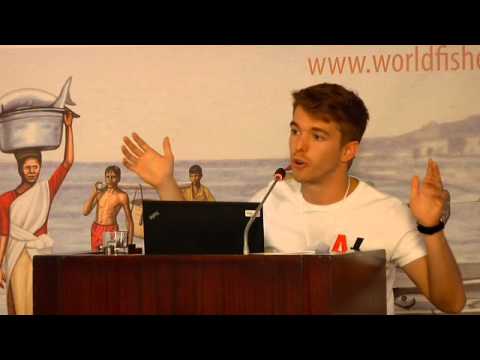 Mads Barbesgaars, chairperson of Afrika Kontakt, gives a report on Ocean Grabbing and it's context within neo-liberalisim and growing inequality, to the delegates of the 6th WFFP General Assembly.
There are an estimated 500 million smallholder farms in the developing world which provide livelihoods for 2 billion people and produce about 80% of the food consumed in Asia and sub-Saharan Africa. It is these small farmers who truly contribute to global food security.
Denisse Córdova & Cornelia Helmcke. Contributions from Philip Seufert, Flavio Valente and Yifang Slot-Tang.
While access to waged agricultural work can bring about benefits to women, this paper aims to shed light on the discriminatory working conditions women agricultural workers endure in industries where women have traditionally constituted a significant share of the workforce.
Ben McKay, Sérgio Sauer, Ben Richardson and Roman Herre
Flex crops, spread over greater expanses of land, are increasingly interlinked through international exchange in food, fee and fuel. Brazilian exports of sugarcane ethanol to the US are in part influenced by the domestic US production of maize ethanol, which in turn is shaped by the price of feed and the soybean supply.
Gustavo de L. T. Oliveira and Mindi Schneider
The trajectories of soy developments in Brazil and China are related despite moving largely in opposite directions.
Small-scale farmers and fishers provide food for a large part of the world's population in ways that sustain rural livelihoods, cultures and ecologies. Yet they are rarely consulted about the solutions needed to address hunger.
The transition to industrial food regimes involves a shift from the use of guns and fear to dispossess smallholders of their land and farming livelihoods to that of the logic of law and markets, backed by police force.
In de aanloop naar de Europese verkiezingen van 22 mei organiseert de Fair, Green & Global Alliantie een debat waarin verschillende Europese lijsttrekkers worden uitgedaagd deze vragen te beantwoorden.
19 May 2014
TNI's new report chronicles working alternatives across the world that have succeeded in increasing food security while protecting family farmers, their communities and the environment.
18 April 2014
Les phénomènes de concentration et d'accaparement des terres ne concernent pas que l'Afrique ou l'Asie. Les gros propriétaires terriens sont aussi très actifs au sein de l'Union européenne. C'est ce que montre une infographie publiée le 14 avril par l'organisation Transnational Institute basée à Amsterdam.
6 March 2014
A trade deal between the EU and the US risks opening the backdoor for the expansion of fracking in Europe and the US, reveals a new report released today (Thursday, March 6) [1].