The Corporate Power project is part of the Economic Justice, Corporate Power and Alternatives Programme. TNI's Corporate Power project seeks to develop analysis and proposals on how to dismantle corporate power. It plans to bring about a People's Treaty on the operations of TNCS that will include a call for an International body that can impose binding legal obligations on TNCs and end corporate impunity for ecological, economic and social crimes. Read more about this project.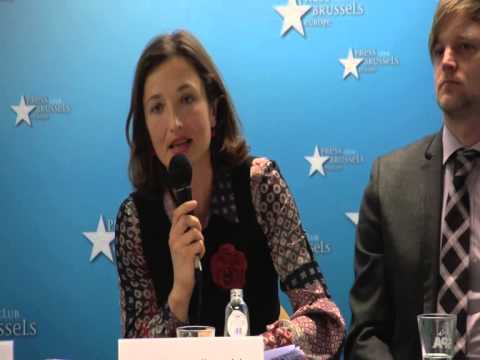 A debate about the impacts of the Investor to States Disputes Settlement on the environment, between representatives from the European Commission and Civil Society Organizations from Europe, US and Canada was held in Brussels during the last negotiations round of the Transatlantic Trade and Investment Partnership
Boris Vasev
Da je ves svet v permanentni razredni vojni, ni dvoma. Vprašanje je, kako v njej prevladati. Susan George ponuja odgovor. In to kot nasvet tistim, ki so za vojno odgovorni: superbogatim.
"After spending several evenings this week immersed in inspiring tributes to Stuart, I've been pondering on what it was that was distinctively special about him — all the tributes confirm one's instinct that we have lost someone with a special spirit that we must try to carry inside us"
The Transnational Institute brings together Susan George's oeuvre in this beautiful handmade boxed set of her six classic books.
The super-rich aren't just wealthy; many are also actively involved in shaping public policy. An overview of the political impact of the world's 25 richest people.
As 2500 of the world's elites descend on Davos, Switzerland, for the World Economic Forum, TNI has produced its third "State of Power" report that through infographics and essays examines and analyses political and corporate power.
In de aanloop naar de Europese verkiezingen van 22 mei organiseert de Fair, Green & Global Alliantie een debat waarin verschillende Europese lijsttrekkers worden uitgedaagd deze vragen te beantwoorden.
Two months before the European elections of May 2014 Europe is faced with the prospect of continuing austerity, economic stagnation, rising inequality and a growing divide between the countries of the centre and the periphery, while democratic processes are undermined at all levels.
Join us for a panel debate on the likely impacts of the investment chapter of the proposed transatlantic trade deal (TTIP).
18 April 2014
Les phénomènes de concentration et d'accaparement des terres ne concernent pas que l'Afrique ou l'Asie. Les gros propriétaires terriens sont aussi très actifs au sein de l'Union européenne. C'est ce que montre une infographie publiée le 14 avril par l'organisation Transnational Institute basée à Amsterdam.
11 April 2014
Een Slowaakse bank, grotendeels in handen van Cyprioten, vervolgt Griekenland, terwijl een Grieks fonds Cyprus vervolgt. Welkom in de jungle van bilaterale investeringsovereenkomsten tussen de landen van de Europese Unie.
7 March 2014
Speculative investors are claiming more than 1,7 billion Euros in compensation from Greece, Spain and Cyprus in private international tribunals – for measures implemented to deal with economic crises, a new report released today by the Transnational Institute (TNI) and Corporate Europe Observatory (CEO) reveals.
Upcoming events