The Environmental Justice Project is part of the Economic Justice, Corporate Power and Alternatives Programme. TNI's emerging work on the corporate expansion into air, water and nature as a whole builds on work dating back to the early 1990s on the privatisation of nature, more recent work on critiquing carbon trading, and current work on land and water grabbing. It also links closely to TNI's new programme on corporate power and accountability. Read more about the project.
A distinguishing mark of the Narendra Modi government is the determined and methodical manner in which it is diluting, even scuttling, India's already weak environmental regulation system in the name of promoting "fast-track clearances" and rapid industrial development.
A new Canada-EU trade deal, called the Comprehensive Economic and Trade Agreement (CETA), could expose Canada and Europe to a wave of corporate lawsuits that would restrict governments' power to regulate in the public interest—including in confronting climate change.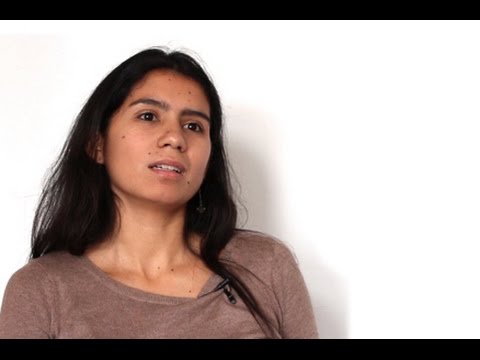 The man-made climate change is one of the greatest challenges of our time. How can climate change on a global scale be fair and just? What ideas and concepts are there for the people in the South to live a good life without imitating the consumption and production patterns of the North? And what is the role in this process of political and civil society?
et al.
A briefing that explores how a trade agreement currently being negotiated between the US and the EU could open the way to multi-billion euro lawsuits from companies wanting to expand "fracking" for shale gas and oil.
At a time when genuine progress towards real climate action is more vital than ever, this guide exposes how the corporations most responsible for climate change have taken over this year's UN climate talks.
Maria Luisa Mendonça, Fabio T. Pitta and Carlos Vinicius Xavier
An examination of ethanol production in Brazil, highlighting the role of financial capital, the territorial expansion of agribusiness and the impacts on labour relations and indigenous peoples and peasant farmers.
In December, FIAN, TNI and the Critical Collective host three film & debate evenings at the Institute of Social Studies (ISS) in The Hague. We will screen short documentaries on land issues, ocean grabbing and alternative food systems. After each screening, we'll have a discussion with the public about the film and its theme, led by an expert on the topic. Come and learn more about these themes and share your ideas.
In de aanloop naar de Europese verkiezingen van 22 mei organiseert de Fair, Green & Global Alliantie een debat waarin verschillende Europese lijsttrekkers worden uitgedaagd deze vragen te beantwoorden.
Join us for a panel debate on the likely impacts of the investment chapter of the proposed transatlantic trade deal (TTIP).
15 December 2014
On the second anniversary of the enforced disappearance of prominent Lao civil society leader Sombath Somphone, rights groups firmly condemn the Lao government's ongoing refusal to provide any information regarding Sombath's fate or whereabouts.
8 December 2014
On the occasion of the UN climate change negotiations in Lima, Peru – known as COP20 – we reaffirm that rejecting REDD+ and 'environmental services', two manifestations of the so-­‐called 'green economy', is a central part of our struggle against capitalism and extractive industries and the defence of territories, life and Mother Earth.
3 December 2014
Multinational corporations such as Anglo American undermine crucial climate policies and promote false solutions, which allow them to profit from the climate crisis, according to a new report released 8 December during the UN climate talks.