The Public Services and Democracy Project ('New Politics') is part of the Economic Justice, Corporate Power and Alternatives Programme and seeks to improve public services and strengthen democracy by empowering workers and citizens to take back control of our economic and political institutions. >Read more about this project
"After spending several evenings this week immersed in inspiring tributes to Stuart, I've been pondering on what it was that was distinctively special about him — all the tributes confirm one's instinct that we have lost someone with a special spirit that we must try to carry inside us"
How rising inequality threatens our democracy
India is becoming an increasingly inequitable, "rich-take-all", pathological, society marked by exclusion and immobility, where an individual's circumstances of birth, and class and caste privileges, matter more than his/her effort.
David McDonald
A UN-founded organisation devoted to defending public water services needs to resolve internal tensions if it is to stay afloat
The Transnational Institute brings together Susan George's oeuvre in this beautiful handmade boxed set of her six classic books.
Conventionally, the concept of 'labour' is understood as referring to waged labour – the capacity to labour as exercised through a market. It was precisely this narrow understanding of labour that the discussions in this stream challenged from several angles.
Structural circumstances of deprivation and criminalization facing African-Americans and the racialized perceptions of criminality appear to be some of the salient features that recently led to a young black teenager being killed by neighborhood watch patrolman George Zimmerman.
The Institute of Social Studies (ISS) is inviting for a presentation and public debate on the new Development and Change Forum 2013, with its theme 'Transforming Activisms'. With David Sogge and Kees Biekart from TNI.
Networked Labour seminar is supported by Networked Politics, Transform! Europe, Transnational Institute and IGOPNet. The overall focus will be on the impact of the internet and informatics on labour, value creation, and production processes and emerging radical communities as new or renewed political agency.
Defending and Celebrating People's 'Dignity'
28 August 2013
One of the world's leading political thinkers and human rights activists, Susan George, will speak out against the growing influence of "illegitimate corporate power" in a keynote address at the University of Sydney this Thursday 29 August.
27 August 2013
On the 3-4th of September in St. Petersburg a counter-summit, a large-scale international event that aims to be an alternative to the September G20 Summit and to develop new principles of economic and social policy that are not based on the "Washington Consensus" will be held.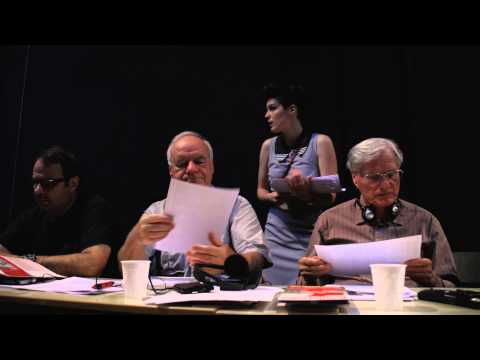 5 June 2013
Susan George speaking in short documentary film about the Alter Summit