The Public Services and Democracy Project ('New Politics') is part of the Economic Justice, Corporate Power and Alternatives Programme and seeks to improve public services and strengthen democracy by empowering workers and citizens to take back control of our economic and political institutions. >Read more about this project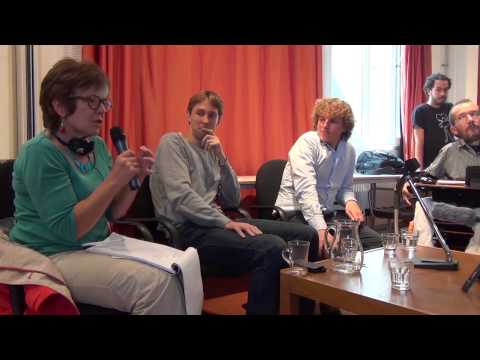 What are the reasons for the success of Podemos, its implications for Spanish and European politics and is it possible to imagine a similar development in the Netherlands?
Throughout the world, public service workers, alongside their fellow community members, are not only defending public services but also struggling to make them democratic and responsive to people's needs and desires.
Muzzling NGOs is unbecoming of a democracy. Self-confident democracies encourage, indeed applaud, the involvement of citizens' associations, including NGOs, in social and political decision-making and development planning. Instead, our paranoid government bullies and terrorises them
Sebastian Torres
Reorienting Development analyses what the nature, advantages, limitations and challenges of public companies are. It also offers new theoretical and conceptual insights on the nature and roles of the state and the controversial meanings of development.
The Transnational Institute brings together Susan George's oeuvre in this beautiful handmade boxed set of her six classic books.
Conventionally, the concept of 'labour' is understood as referring to waged labour – the capacity to labour as exercised through a market. It was precisely this narrow understanding of labour that the discussions in this stream challenged from several angles.
The international seminar'Public enterprises and development: experiences, lessons and aims to open a space for in-depth discussion and exchange on national, regional and international cases.
A round table discussion led by Vish Satgar, Michelle Williams and Hilary Wainwright, editor and contributor respectively, of The Solidarity Economy Alternative: emerging theory and practice.
After six years of crisis and four years of new EU economic governance measures and Troika policies, it is high time to assess their devastating results. The Tribunal aims to analyse and expose the EU policy measures taken in response to the crisis, by presenting the social consequences of these measures in countries all over Europe.
16 September 2014
El II Seminario Internacional de Empresas Públicas, coorganizado por el Transnational Institute y Antel, se propuso analizar y reivindicar las empresas públicas como motor del desarrollo nacional.
2 September 2014
Estudo revela: multiplicam-se iniciativas que mobilizam inteligência social para gerir serviços públicos, livrando-os da burocracia estatista e dos riscos de mercantilização
3 July 2014
Despite its dire record, privatisation is rarely questioned. We must push for our shared interests to take precedence
Upcoming events
60318 Frankfurt am Main
Germany