Part of the Economic Justice, Corporate Power and Alternatives Programme, TNI's Trade & Investment Justice project plays a critical role in challenging the European Union's 'free' trade and investment policies. Read more about the project.
Transnational Institute (TNI) is issuing an open call for essays/short papers for its forthcoming State of Power report launched in late January 2015 to coincide with the World Economic Forum in Davos.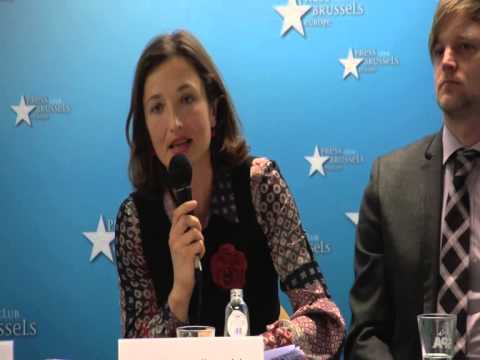 A debate about the impacts of the Investor to States Disputes Settlement on the environment, between representatives from the European Commission and Civil Society Organizations from Europe, US and Canada was held in Brussels during the last negotiations round of the Transatlantic Trade and Investment Partnership
Reclaiming Development, a closely-argued critique of neoliberal economic policy, is debunking development orthodoxies at its best. Republished now, ten years after its first appearance, the book has lost none of its relevance for students and those trying to re-direct economic policies away from their financialized doom-loops.
Tomaso Ferrando
The BRICS are following the pattern traditionally adopted by Northern countries of enclosing and exploiting land, both nationally and abroad, to benefit capital and global agro-industrialisation. They are also using law and diplomacy, notably Bilateral Investment Agreements, in order to facilitate access to foreign land, and foster their own economic interests.
In March 2014 the European Commission received the negotiation mandate from the EU member States to start negotiating an Investment treaty with Myanmar. But what do BITS mean in practice? Is it in the best interest of the Myanmar public?
Sophia Beunder, Bas van Beek, Roeline Knottnerus, Ivo Kuppens, Jilles Mast
Over TTIP wordt veel geschreven, wat zijn nu de feiten en wat zijn de fabels?
In de aanloop naar de Europese verkiezingen van 22 mei organiseert de Fair, Green & Global Alliantie een debat waarin verschillende Europese lijsttrekkers worden uitgedaagd deze vragen te beantwoorden.
Join us for a panel debate on the likely impacts of the investment chapter of the proposed transatlantic trade deal (TTIP).
The EU and the US aim to conclude their free trade agreement - TTIP (Transpacific Trade and Investment Partnership) this year, effectively creating the biggest trade block in the world.
17 September 2014
De Europese Commissie heeft op 12 september 2014 een Europees Burgerinitiatief voor inspraak in de onderhandelingen over het TTIP-vrijhandelsakkoord tussen de EU en de VS verworpen. Volgens Europarlementslid Bart Staes (Groen) is dit 'een politiek gemotiveerde beslissing', die ingaat tegen de beloftes van nieuw commissievoorzitter Juncker.
12 September 2014
Amsterdam, 12-9-2014 - Een verzoek voor de lancering van een burgerinitiatief rond TTIP en CETA is op 10 september door de Europese Commissie afgewezen. De Europese Commissie weigert het initiatief te registreren omdat het buiten de bevoegdheden van de Commissie zou vallen. Maatschappelijke organisaties, waaronder TNI en SOMO, vinden dat de Commissie zeggenschap van burgers ondermijnt en roepen de nieuwe Commissie op om dit besluit terug te draaien.
11 September 2014
La clausola ISDS che potrebbe venir introdotta nel Trattato Transatlantic Trade and Investment Partnership si basa giuridicamente sui cosiddetti Trattati Bilaterali di Investimento (Tbi), accordi stipulati tra due governi per fissare le condizioni sugli investimenti esteri delle società private dei due paesi, alle quali vengono garantiti tutti gli strumenti legali necessari per far valere il proprio "diritto al profitto" a discapito di tutele sociali, economiche ed ambientali per i cittadini.