The Transnational Institute (TNI) is looking for a Spanish-speaking TRAINEE
(80% - 100%) to join our communications team
Help activists, scholars and policy makers learn about our work. Tell the TNI story. Help make our social media shine.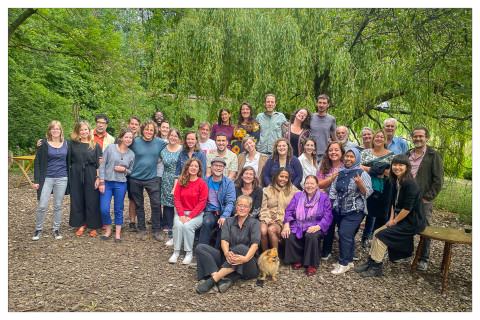 Would you like to join our communications team for four or five days per week for a six month traineeship? We are looking for a dedicated trainee who is interested in working in the field of digital communications and has a political and activist spirit. For this role, preference will be given to native-level Spanish language speakers.
You will learn by doing, including by:
Helping to advance our outreach work towards Latin America

Helping to advance our Spanish-language work on Twitter

Helping to refine and apply our YouTube strategy

Helping to refine and apply our TikTok strategy

Other social media support

Creating and repurposing content for our new website

Helping to refine and apply our influencer outreach strategies

Helping to craft short written summaries of articles and reports

Supporting preparations for our 50th anniversary in 2024
Team
You will work alongside our Web master, Communications Officers, Translator and Communications Coordinator, as well as several researchers to learn and practice as part of the communications team.
Competencies
Analytical

Proactive

Creative
Our ideal candidate
recently graduated from a media studies, communications or similar programme

avid social media user, confidently navigates emerging trends and social media culture

native-level Spanish

good command of English

demonstrates an interest in TNI's work and history

learns very quickly

is eager to take a strategic approach to social media and has strong ideas about what works and what doesn't for an organisation like TNI

is available to start in July/August 2023
A masters-level education will help you navigate TNI's work, but we want a talented trainee and will search for enthusiastic and capable candidates regardless of experience or education level. We take traineeships seriously and want to help you develop your skills.
On top of this it would be amazing if you have
video production skills

graphic design skills
What we offer and hiring process
An employment contract for 6 months.
TNI can offer a modest compensation (minimum wage in effect in the Netherlands).
Location: our lovely office in Amsterdam. It's full of interesting books and people.
We will work together to find opportunities to provide training and help with your professional development.
How to apply
Please send a short motivation letter, CV and two samples of relevant recent work (writing samples or a portfolio for example) to John Kerseboom, Personnel Officer, to jobs[at]tni.org before 14 June with "Communications traineeship" in the subject line.
We hope to conduct interviews and make a selection by 5 July.
Please note that this position is based in Amsterdam and an EU work permit is required.
About the Transnational Institute
The Transnational Institute is an international research and advocacy institute committed to building a just, democratic and sustainable planet. For nearly 50 years, TNI has served as a unique nexus between social movements, engaged scholars and policy makers. TNI has gained an international reputation for carrying out well researched and radical critiques and anticipating and producing informed work on key issues long before they become mainstream concerns.