The Transnational Institute (TNI) seeks a FUNDRAISING OFFICER (Grants)
1.0 FTE, 36 hours per week
TNI is an international research and advocacy institute committed to building a just, democratic and sustainable world. We work closely with progressive social movement partners and a large network of activist-scholars across the world.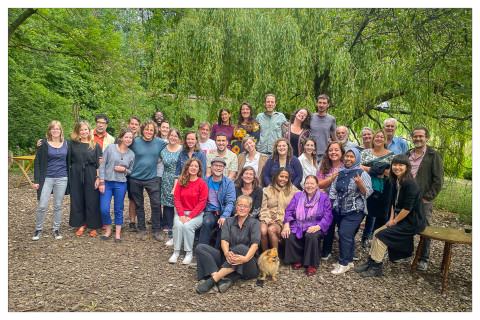 Fundraising at TNI
We are looking for an experienced Fundraising Officer with networks in relevant foundation circles to help us to sustain our budget and secure new grants for our work. You will be responsible for developing and implementing our fundraising strategy.
We are offering a full-time job with good secondary benefits in a warm, friendly, social and very international workplace. Our office is cozy and full of interesting books and people.
TNI's annual budget is around Euro 4.5 million. Of this 22% currently comes from philanthropic foundations and most of the balance is funding from governments. We want you to help us increase the proportion derived from foundation sources as part of efforts to diversify our funding base. Our targets would be foundations with priorities that include a focus on environmental justice, digital rights,fair trade, universal public services, sustainable livelihoods, and democratisation.
Key responsibilities and tasks
Strategy
Developing and implementing our fundraising proposition and strategy, in close coordination with our director, community builder, the communications team and programme staff.
Researching funding sources and trends, with foresight, to help position us ahead of major funding changes or trends
Developing strategic briefing and communication materials for funders and major individual donors
Building and maintaining funder and donor relationships
(Support) the writing of letters of inquiry and grant proposals
Coordination
Fostering a culture of fundraising and championing its importance within the organisation
Coordinating fundraising efforts across the organisation
Ensuring the quality and timely submission of grant applications, and narrative reports to funders
Supervising the Community Builder, who has responsibility for fundraising events and individual donors, (including legacies), and helping to develop and track strategies for cultivating, soliciting, stewarding and recognizing individual donors.
Essential requirements
Five years' or more experience as a fundraiser
A successful track record of fundraising, with an emphasis on private foundations
Excellent analytical skills and capacity to understand complex issues quickly
An agile, professional and resourceful style, able to take initiative and multi-task
Ability to work both independently without close oversight, as well as a team player who will productively engage with others within and without the organisation
Ability to prioritise and work to deadlines
Excellent communication skills in English, both written and oral
Leadership and mentoring skills
Strong affinity with our mission and core areas of work
An EU work permit
MA or equivalent experience
Desirable skills and profile
Spanish language skills - other language skills are an asset
A regular presence at our office in Amsterdam
Experience working with or being part of social movements
What TNI offers
36 hour work week
Initial one year contract, renewable pending positive performance evaluation
Start: as soon as possible
Annual Salary: € 39,000 - 42,000 negotiable depending on experience
Good secondary benefits such as generous contributions to a collective pension fund, and all that Dutch labour law offers, including 25 days annual leave.
Working together with a very diverse group colleagues from all over the world, a lively office with a sunny roof terrace where we enjoy our lunch and occasional drinks and festivities.
How to apply
Please send a short motivation letter and CV to John Kerseboom to jobs@tni.org.
TNI actively welcomes candidates of all descriptions, regardless of age, sexual orientation, marital status, wealth, religious, philosophical or political beliefs, language, present or future state of health, disability, physical or genetic characteristics, gender, pregnancy, parental status, change of sex, nationality, skin colour, ancestry, nationality, descent, national or ethnic or social origin. TNI strives to make our office as diverse as possible.
We will conduct (online) interviews with qualified candidates as we receive applications. There is no deadline. The vacancy will remain open until we find the right candidate.
Please note that, in compliance with the law, we will keep your application in our protected files for a maximum of four weeks after the vacancy has been filled.