The Transnational Institute (TNI) seeks two additional Supervisory Board members
The Transnational Institute - our fantastic think-and-do tank linked to progressive social movements around the world, is looking to expand its Supervisory Board. 
Apply before 31 May 2023.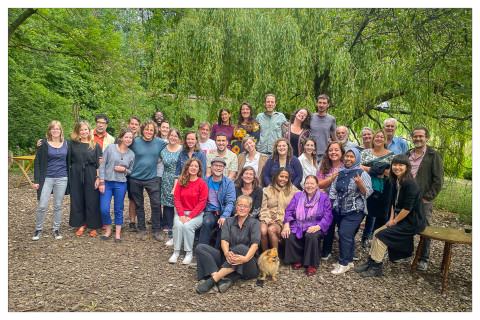 About TNI
TNI is a radical international research and advocacy institute that works for an equitable, democratic and peaceful world in which all life may flourish. Our core mission is to serve as a knowledge resource for progressive social movements around the world. We work in a unique nexus between social movements, engaged scholars and policy makers. See the kind of issues we work on here.
Coordinated from Amsterdam for 50 years next year, our working language is English. TNI has an average annual budget of Euro 4.5 million. We employ the equivalent of 25 full-time staff, drawn from 14 different countries, of whom 63% are women. We also have a large network of collaborators drawn from diverse backgrounds around the world. TNI strives to achieve the same balance and diversity within our Supervisory Board.
Profile of Supervisory Board members
The key general characteristics we seek in new Board members are:
Strong affinity with the vision, mission and values of TNI

Credibility in networks relevant for TNI's standing among its stakeholders

High Integrity

Experience with being a Supervisory Board member of a non-profit organisation.

Time to invest in TNI's Supervisory Board

Expertise, experience or networks relevant in the fields of fundraising, organisational development, personnel management, law, lobby & advocacy and/or communication.
Responsibilities of the Supervisory Board
The role of the Supervisory Board (Board) is governed by TNI's Articles of Association and by-laws. The Board is responsible for supervising the management of TNI and the general course of affairs, including strategic development, financial health and effectiveness of the organisation. It appoints the Executive Director, to whom responsibility for day-to-day operations is delegated. The Executive Director must seek Board approval for the annual budget, the (multi)annual plan, the annual report and policies. The Board also appoints the auditor, from whom it receives the audited accounts and any recommendations for improvements to procedures. The Board may create committees, including the Audit Committee, which is convened by the Treasurer and prepares decisions on financial matters.
Board members serve voluntarily for a term of four years (renewable once). They meet four times a year for half a day. There is one face-to-face meeting in Amsterdam each year, with the other meetings taking place online. Any costs incurred by members in participating in the meeting are reimbursed by TNI. Between meetings, and as needed, Board members would be available to advise the Executive Director. The minimum time investment would be four days a year, including meeting preparation time, and possibly a few additional days, depending on the tasks at hand.
Procedure
Do you have questions about the role? Or are you immediately inspired to apply? Please contact the Director, Fiona Dove or Chair of the Supervisory Board, Imad Sabi, before 31 May 2023 by sending an email to BoardVacancies[at]tni.org - a letter expressing interest, motivation and what you think you might be able to offer TNI plus a CV for a bit more background on yourself would suffice.
 (Online)Interviews will take place in the week of 12 June 2023. We would hope to confirm the new Supervisory Board members at the first formal meeting of the Board thereafter on 16 June 2023.