Anti-Asian racism is on the rise in the US. Here's why
Why are US-China relations deteriorating? What are the impacts of growing anti-Asian racism on Asian Americans and Pacific Islanders (AAPI) living in the US? Will the new Cold War with China replace the US War on Terror?
In this interview, Tobita Chow argues that the rise of China as an economic power has become a clear threat to US hegemony. While the pandemic served as a catalyst for anti-Asian racism, it was not the root cause: Increasingly hostile foreign policy towards China leads to increasingly hostile domestic policy towards people perceived to be Asian. But AAPI communities are fighting back.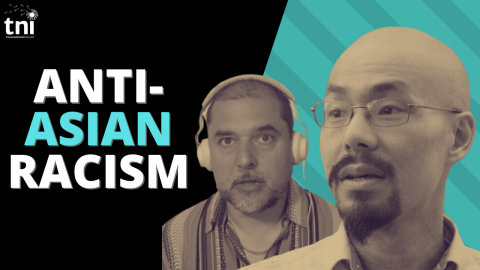 Tobita Chow is the founding Director of Justice Is Global at People's Action Institute. He is an organiser, a political educator, and a leading progressive strategist and critic regarding the US–China relationship and the rise of Sinophobia in the U.S.
Arun Kundnani is a TNI associate and author of The Muslims are Coming! Islamophobia, extremism, and the domestic War on Terror.