Journalists as Politicians: The Power of the Broadcast Media in the Philippines
Seven months from now, Filipinos will again troop to the polls to elect a new set of local and national leaders - senators, congressmen and local officials. To many, it will be just another mid-term election mandated by the Philippine constitution, another exercise in a democracy that was restored when Ferdinand Marcos was ousted from power 14 years ago.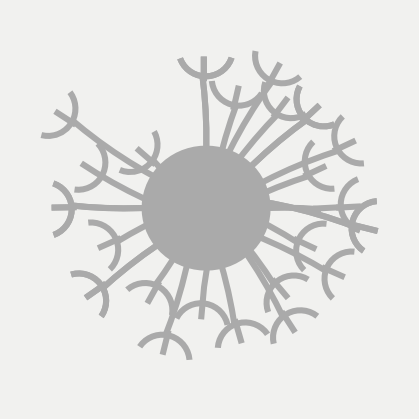 Luz Riban
Traditionally, Philippine elections have always been spiced with the atmosphere of the fiesta - one of the lasting legacies of nearly 400 years of Spanish rule. The proverbial guns, goons and gold have been staple ingredients in Philippine elections although these have been less visible, but not necessarily absent, in the last elections. But it is the fiesta season that descends on the country during the campaign season, as politicians transport movie and TV stars to remote corners of the archipelago for political rallies and entertain the electorate with celebrities people know and recognize. It is not a far-fetched idea that political candidates are hoping somehow these stars' popularity will somehow rub off on them.
What will make this coming election quite extraordinary is that there will be more stars on the campaign trail, and not for mere decorative purposes. We are talking here of stars from the world of broadcast journalism. In May 2001, Filipinos will be seeing an unprecedented number of broadcast journalists running for elective positions from senator to congressman to mayor and governor.
A number of these broadcast journalists are newscasters and reporters of the country's most popular broadcast network, the ABS-CBN Channel 2. Among those who will be courting peoples votes is the country's foremost radio commentator and anchorperson of the networks most-watched news program called TV Patrol which also happens to be the highly-rated newscast in the country who will be running for senator.
Only 12 will be elected from what will likely be a field of more than 50. This early, surveys have predicted this newscaster to be a sure winner. That Filipinos will vote for this candidate on the basis of popularity and name-recall is almost a foregone conclusion. After all, did not we vote into the highest office of the land a former action star whose claim to fame is a series of movie roles in the 1950s and 1960s that portrayed him as a champion of the downtrodden? What more someone who is seen night after night on primetime television delivering the news in a most authoritative and credible manner?
That broadcasters are running for public office, or even considering the idea, is a testament to the power of the broadcast media. In the past several years, the broadcast media in the Philippines, specifically television, has grown tremendously in reach and influence.
Unfettered after nearly two decades of authoritarian rule, the media found itself writing and reporting on just about anything under the sun from corruption to crime and coups. But the proliferation of the media did not always mean Filipinos were getting more information and the fierce competition among newspapers, radio and TV stations led to excesses by the media themselves.
When Ferdinand Marcos was ousted from power in 1986, Filipinos woke up to a proliferation of newspapers. From only three national newspapers during the Marcos years, this grew to 20 national dailies at one point shortly after the EDSA People Power revolution that ousted Marcos. Currently, we have almost ten national English and two Filipino broadsheets, plus 17 tabloids printed out of Manila and circulated nationwide. However, their combined circulation is a paltry 1.5 million. (Coronel, Sheila, Philippines: Free as a Mocking Bird, from Losing Control: Press Freedom in Asia, Louise Williams and Roland Rich, editors, Asia Pacific Press at the Australian National University 2000)
Newspaper readership has suffered in the last decade. A study by the national census office some years ago found that newspaper readership dropped from 1989 to 1994. The decrease was more pronounced in urban areas than in rural areas. One of the conclusions is that television and radio supplanted newspapers as sources of news. (FLEMMS 1994 Functional Literacy and Mass Media Survey National Statistics Office)
What was the print media's loss became the broadcast media's gain. It was the broadcast media that experienced unprecedented growth in the post-Marcos era. In 1997, figures suggest that there were 3.7 million television households in the Philippines. (The World Fact book on the Philippines) Today, some studies suggest that that the figure has almost doubled. (Sun Cable Website) In fact, more and more households get their information from television than any other media in the Philippines.
It was ABS-CBN that benefited most from this explosion in the broadcast sector. The Lopez family, one of the wealthiest and most politically influential families in the country, owns the broadcast network. A member of the clan was vice president to Marcos. When he declared martial law, Marcos ordered all newspapers and radio stations closed, including ABS-CBN whose facilities were taken over by the government and used for the government station.
In 1972, most of the Lopezes, political opponents of then President Marcos, fled to the United States and became exiles, along with the family of Corazon Aquino. When Cory Aquino became president in 1986, one of her first acts was to return ABS-CBN to the Lopezes and jumpstart the resurgence of what was the Philippines largest network.
Today, ABS-CBN has regained its dominance over the country's broadcast industry. Among the six free TV stations in the country, it is ABS-CBN that has virtually captured the Filipino peoples attention and held it in its grip. The network reaches 95% of all television-owning households in the Philippines, broadcasting 20 hours a day. ABS-CBN also owns and operates 26 television-broadcasting stations and 10 affiliate stations throughout the country, giving what it claims is the broadest signal of any network in the Philippines. On radio, ABS-CBN has 17 stations and six affiliates. Corporate Profile, ABS-CBN website, http://www.abs-cbn.com ABS-CBN's subsidiaries include a movie company, a recording company and a UHF station.
Proof that Filipinos are watching ABS-CBN is the steady rise in its revenues which come most from advertising and far outpace those of its rivals. In a span of four years, ABS-CBN's net revenues almost tripled, from P2.5 billion in 1994 to P6.4 billion in 1998. ABS-CBN was earning by leaps and bounds even during the 1997 to 1998 economic crisis that hit Southeast Asia, when the network pushed through with its plans to expand in key cities in Mindanao. (1998 Corporate Highlights, ABS-CBN Website)
If there is one media company in the Philippines that parallels the big media conglomerates of the West, it is ABS-CBN. For ABS-CBN is but the crown jewel in the Lopez empire that encompasses a variety of interests which include banking, telecommunications, information technology, infrastructure, real estate and construction, power and energy, and manufacturing.
ABS-CBN is part of the Lopez group of companies, an all-pervasive big-brother presence in everyday Philippine life. Indeed, for Filipinos there is no escaping the Lopez name when they take that drink of water or take a bath, use the phone, switch on the lights, surf the internet, watch TV, or take the expressway from Manila to the North. The Lopez Company owns the electric utility, the water utility, a phone company, a cable company, an Internet service provider, a publishing company, a power generating company, an infrastructure company, and lots more.
Nowadays, we are reminded of ABS-CBN, not only in the economic sphere. Indeed, some personalities in the ABS-CBN stable who have become household names through the years have used their popularity for political advancement. In 1998, the topnotch in the senate race was a female newscaster who anchored a late evening program from the same network, garnering 15 million votes or more than 50%. A close second to her was a lawyer who also had a public affairs program on ABS-CBN. Apparently emboldened by these victories, more of their kind is throwing their hats into the political arena.
It would not be difficult to explain why voters would be casting their lot with broadcast journalists, especially those from the most watched television station in the country. Part of televisions power is the sense of intimacy it fosters between viewers and broadcast journalist, seen almost night after night and, to borrow the phrase from the Robert Redford movie, up close and personal.
Television, wrote Dean Alger in his book Media and Politics, enables the communicator to enter the living rooms of a huge mass of audience. Alger goes on to quote Jamieson and Campbell that when viewers encounter news people face to face, they tend to treat them as intimate associates despite the fact that they are total strangers. (Alger, Dean, The Media and Politics, Prenctice-Hall, New Jersey, 1989, p.65)
But broadcast journalists have an edge over actors and or other television personalities. They rarely appear in an unflattering light on screen, always seemingly competent, skilled, authoritative and credible qualities voters would look for in a potential candidate. (Ibid, p. 38)
This air of credibility and authority television bestows on broadcast journalists is not lost on our political leaders. Last April, President Joseph Estrada appointed as his spokesman and Press Secretary a lawyer who was, until then, the host of a public affairs program and head of the News and Current Affairs Department of ABS-CBN. Estrada also appointed as press undersecretaries a broadcast executive from a rival network, and months earlier, a former news anchor from another station. Last week, after President Estrada was accused by a close aide of accepting hundreds of millions of pesos from illegal gambling operations, it was these officials who faced the press to provide reporters with the Presidents side of the story.
Come May 2001, our press secretary once the head of the most influential news organization in the country will give up his post to run for the Senate. The man who took over his position, as News Chief of ABS-CBN, will replace him for the job of press secretary.
What is clear to many by now is that country's largest broadcast network has the clout and power not only to create stars, but more specifically, to create political stars. No longer are broadcasters mere channels of news and information or catalysts of public opinion, they themselves are becoming political players. In a country where political advertisements in the media are banned, a bill lifting this restriction is still being discussed in congress and broadcast journalists running for political office are getting unfair advantage.
Because politics in the Philippines has now become a popularity contest more than a competition of party platforms, even politicians are falling over themselves to break into the media, whether as public affairs hosts or radio commentators, preferably on ABS-CBN. We have at least three cabinet secretaries and two senators with regular television programs. One congressman just signed up to host an environmental show on an ABS-CBN subsidiary. Some have radio programs or are frequent guests in television or radio programs, whether news or entertainment.
An ABS-CBN executive correctly assessed what elections in the Philippines have become. Elections are like a trip to the grocery or supermarket, he said, where shoppers are deluged with so many choices of brand names for milk, beverages, soap or margarine. The item backed up by the biggest advertising budget, the one most often seen in the media, is the one people buy. (Rimban, Luz, Like a Shooting Star, i Magazine, July-Sept. 1998)
In the end, what they see is not always what voters will get. Analysts have lamented that news people who try their hand at politics have fallen short of the people's expectations. Wrote media analyst Nestor Torre: Radio-TV news and public affairs personalities love to make commentaries, criticize public officials and solve the problems of the world - but, when they are voted into office and actually have to look for viable solutions to those problems, they fall short.
What is a disturbing thought is that politics has now gotten in the way of these broadcast journalists work of delivering news that is fair and accurate. Their motives become suspect. It is bad enough that they work for a company with its own sacred cows. Many of the Lopez companies are spared bad publicity by the network, a company, they would not doubt, feel indebted to when they get elected. Recently, one of these sacred cows included the President himself whose daughter married a scion of the Lopez family. Adding their own vested political interests in the brew could mean broadcasters severely shortchanging the public.
Luz Rimban, Philippine Centre for Investigative Journalism