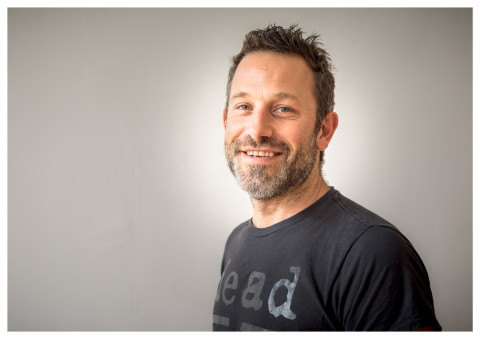 A TNI Fellow since 2011, Ben Hayes is a public policy analyst, specialising in civil liberties and security policy. He earned a PhD in 2008 from the University of Ulster.
Ben is a founding director of AWO, a new data rights agency in the United Kingdom that undertakes litigation, consultancy and engages with public policy. He is also a Senior Researcher with the Peace Research Institute in Oslo and maintains an association with the civil liberties organisation Statewatch in the UK, for which he worked for over a decade from 1996. He has consulted for the European Centre for Constitutional and Human Rights, the UN High Commission for Refugees, Cordaid, the Heinrich Boll Foundation, the European Parliament and the European Commission.
Ben's seminal investigation into the European Security-Industrial Complex, NeoConOpticon (TNI/Statewatch, 2009) was downloaded over a million times, and catalysed reform of EU security research policy. In 2012, TNI published another investigation by Ben on counter-terrorism, money laundering and the Financial Action Task Force (FATF) showing widespread, often arbitrary and secret banking discrimination. Muslims and Muslim organisations were particularly targeted, as the later Thomson Reuters' World-Check scandal affirmed. Ben has been instrumental in launching subsequent litigation by 30 NGOs against World-Check. Following Edward Snowden's revelations of 2013, Ben has helped privacy, civil liberties and humanitarian organisations around the world think through implications. He has participated in EU research policy advisory groups on societal impact, dual use and privacy-by-design, and regularly sit on Ethics Panels of the European Research Council and the European Commission. He also co-authored several reports commissioned by the European Parliament, and drafted new data protection guidelines for the EU's research funding frameworks.
Ben co-edited The Secure and the Dispossessed - How the Military and Corporations are Shaping a Climate-Changed World (TNI/Pluto, 2015) which explores the implications of framing climate change in security rather than environmental justice terms. In 2017, as part of a TNI convened effort, he wrote up a critical, and subsequently influential, framing of the emerging NGO discourse on 'Shrinking Space', which put the focus squarely on the social movement activists facing the brunt of growing authoritarianism. In 2018, he co-authored The Globalisation of Countering Violent Extremism, which drew attention to export of Europe's invasive model of surveillance and manipulation on which CVE strategies are based. In 2019, he contributed to Leaving the War on Terror (TNI), which seeks to provide an alternative framework.
Areas of expertise:
Data rights, data protection, security policies, counter-terrorism strategies, border controls
Media experience:
Ben is a proficient public speaker and is regularly sought by the media for his expertise. @Drbenhayes