Silent expansion
Will the world's most dangerous investment treaty take the global south hostage?
The Energy Charter Treaty (ECT) has been exposed as the fossil fuel industry's powerful secret weapon to keep cooking the planet. It is now on the brink of a massive geographical expansion into Africa, Asia and Latin America, threatening to bind yet more countries to corporate-friendly energy policies. This briefing unpacks the risks for developing countries and the empty promises of those pushing for new countries to join.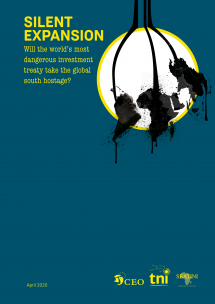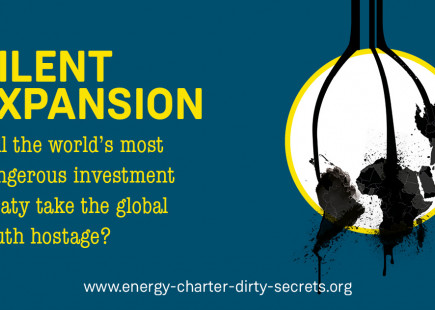 Two decades ago, and without significant public debate, an obscure international investment agreement entered into force. The Energy Charter Treaty (ECT) gives foreign investors in the energy sector sweeping powers to sue states over government actions that have supposedly 'damaged' their investments. Investors use a parallel court system to sue, and the compensation for a win can be in the billions.
In recent years, the ECT has become increasingly controversial – because of its potential to obstruct the transition from climate-wrecking fossil fuels towards renewable energy, to lock-in failed energy privatisations, and undermine affordable energy prices. But despite the growing controversy many countries, particularly in the global south, are in the process of joining the ECT.
Lured by the false promise that it will help attract investors and solve energy poverty, there is often little consideration by these governments of the ECT's severe political, legal, and financial risks to new signatory states. This is despite the fact that, if a country accedes to the ECT, it is locked into it for 26 years – even if subsequent governments want to leave.