The Belt and Road Initiative (BRI)
An AEPF Framing Paper
This paper outlines a framing for how to understand the Belt and Road Initiative.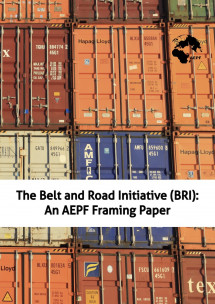 Since the launch of the BRI in 2013, 136 countries and 30 international organizations have signed BRI cooperation documents, received US$90 billion in Chinese Foreign Direct Investment (FDI) and exchanged US$6 trillion in trade with China. President Xi Jinping has described the BRI as the 'Project of the Century', yet the motivations, aims and scope of the BRI have been continuously debated and the Chinese Government has struggled to put forward a clear narrative for the initiative. At the same time, social movements, affected communities and non-governmental organisations across the globe have criticized BRI projects for harmful environmental, social and economic impacts, and resisted their implementation.
In 2018 at AEPF12 in Ghent, Belgium, the AEPF began analysing the BRI and sharing experiences relating to the BRI, continuing with a workshop in Amsterdam in June 2019. This paper outlines a framing for how the BRI could be understood that emerged from these two sessions. It is hoped that this framing paper will guide future AEPF work in relation to the BRI.